Remember, the mind is powerful and you have more control than you think.
Another Explanation of Hypnosis

This page shows an example of a hypnosis induction script, and explains the process of hypnosis and why it works, in simple words.
Consciously understanding the process of hypnosis does not make it more difficult for anybody to experience the benefits of hypnosis.
Learning why hypnosis works, improves your own power of persuasion, and teaches your mind to recognize persuasion techniques used by others.
…AND, when you recognize that a hypnotic "suggestion" is going to benefit you, you let your mind enter a trance relaxed state faster to get the benefit faster and deeper.
So relax now, soak in this information like a sponge, and learn that hypnosis is useful.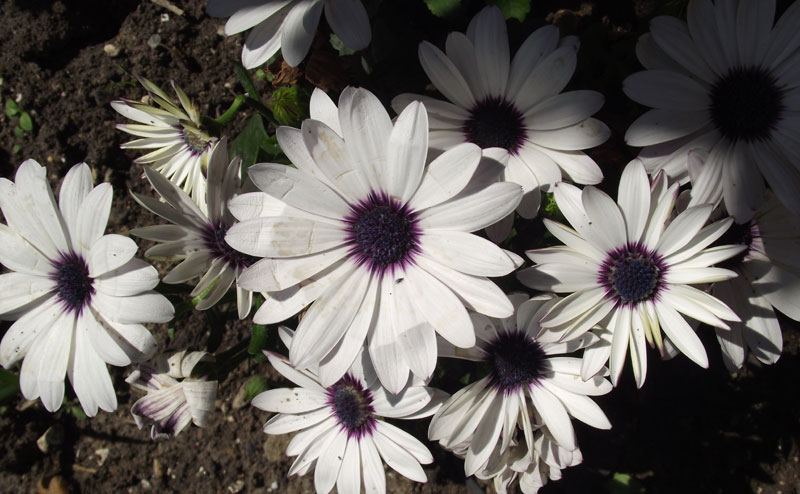 In some ways, a concise explanation of what hypnosis is, and isn't, is beneficial, because changing your subconscious mind patterns is easier if the conscious mind is in accord.
To prepare both the conscious and subconscious mind for a positive experience, and dissolve any negative associations, is an important part in the preparation or screening session.
That's what you're doing right now actually, preparing by learning.
If you were to have a session with a trained hypnotist, in person, your preconceived ideas regarding hypnosis and your learning style would be assessed at the screening stage. Learning on-line, as you are now IS the preparation and explanation, for a successful hypnotic experience and benefit.
Firstly, hypnotists do not have any special powers. The most important step towards success is giving yourself permission to be successful.
I give myself permission to be successful.
The permission is, Empowering yourself to be successful. In order to be successful you must believe that you can. You have the ability inside yourself right now to be successful you just need to let it happen.
Just remember you can have anything you want, but you cannot have everything you want
so you need to decide what is important in your life, and
work hard to make your dreams come true.
And one more thing, whatever you believe you can or cannot do – you're right.
Is there a word for saying things like that? Sayings? Famous quotes?
Initially the hypnotherapist opens, with some very positive statements regarding success and self-empowerment, and the belief in your own ability and the ability of yourself to learn the skill of hypnotic trance.
Notice the repetitive use of the word success and successful.   The unconscious mind is more receptive to self learning suggestions and self empowerment.   Furthermore,  the subject is being led to work with their own imagination.
Focus is directed inwards when the listening subject is requested to look within, and decide what is important to them in their life and work.
Sometimes, the subconscious mind responds better to statements in question form as the conscious mind gets busy/occupied with the question, and meanwhile, the subsconscious just hears the command words.
Your mind will answer most questions, if you learn to relax and wait for the answers.
That's got to be a 'saying'.
"Hypnosis is not black magic or voodoo. In fact hypnosis comes from the Greek word 'hypno' to sleep. But hypnosis is not sleep as you know it. Hypnosis is the ability to relax, concentrate, focus and use your imagination.

All hypnosis is self-hypnosis.

I relate a hypnotist to an air traffic controller. The pilot actually flies and lands the plane but the controller helps him do so. So with hypnosis, the hypnotist guides the subject, but it is the subject that does all the work."
The beginning talk about hypnosis, is appealing to the conscious mind.  It is again, part of the preparatory process, to allay any fears of being out of control or even worse, for most people, the idea of being under the control of another, in this case the hypnotist.
It's smart to directly tell people, that, they don't lose control under hypnosis. It's a worry some people have, so make sure they believe it, so they can relax.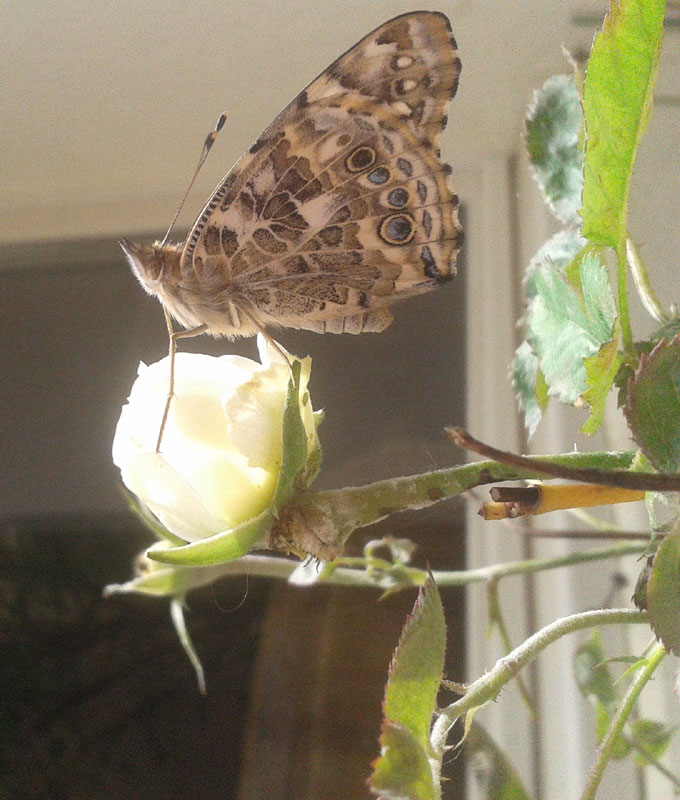 The subject is reassured that all hypnosis is self-hypnosis and the hypnotist is likened to a guide or an air traffic controller which is a very good metaphor.
The subconscious, incidentally responds very well to metaphor.  We dream in metaphor which is why it can be said that metaphor is 'the language of the subconscious' .  Anything that appeals more to the unconscious mind than the conscious is hypnotic to some degree.  We will be examining metaphor in more detail when we examine the middle of hypnotic trances.
My intellectual conscious brain, isn't good at ad-libbing with metaphors.
It takes practice and preparation. Hypnotists aren't naturally born with this ability to spin stories with metaphors. It's a skill they work hard to acquire and practice makes perfect.
Oh, I don't think I've ever metaphor I didn't like!
""You have two minds, a conscious mind which is the one you think with and make decisions with and a subconscious mind.

Your subconscious mind contains all your feelings, emotions and experiences. It is also more powerful than your conscious mind. The difference between both is that your conscious mind has a critical faculty but your subconscious mind does not have a critical faculty.

Your critical faculty makes value judgements. It determines what is real from what is imaginary because your subconscious does not have a critical faculty it accepts everything that is presented to it as truth and never evaluates or judges.

Your critical faculty acts as a gateway to your subconscious and decides what can enter your subconscious mind.

Sometimes, when we operate in crisis mode our critical faculty allows unwanted behaviours to enter like smoking, over eating and other negative ideas and actions that cause stress.

Hypnosis allows us to access this subconscious information and reprogram it for success."
The process demonstrated in the paragraphs above, of dividing up a person into two parts, or two minds (the conscious and the subconscious) is sometimes referred to as 'splitting'.
What this actually refers to is, rather than putting the conscious mind to sleep, the hypnotic process actually 'splits it off'.  The hypnotist is appealing directly to the subconscious mind and so is implicitly stating that it is time for that aspect of mind to take over whilst the conscious mind simply 'observes'  or is distracted by, a task to focus on such as counting.   Sometimes explicitly explaining the conscious/unconscious split in detail can be used as an induction technique in itself.
The conscious mind is time bound – separating past and future. The subconscious mind is timeless – past and future are simultaneous.
Sounds spacey. But it's useful when doing power-of-suggestion talking.
"Anyone can be hypnotised. Some people are just more susceptible than others.

An important thing is to block everything else out and concentrate/focus on what you are hearing.

"Listen intently to every word."

It is also natural to hear sounds during the hypnotic process. These sounds only cause you to be more relaxed.
Anytime you focus intensely on one thing, like listening to a hypnotist's words, that's a key step. Intense focus, is a trance. It may only last a second, but during that 1 second, is an opportunity for giving a 1-word hypnotic suggestion command.
So every hypnotist will probably start, "listen to my words".
click me
Here are some commonly asked questions
What is hypnosis? It is not sleep. It is not being out of control, or for the weak minded or for the gullible. Hypnosis, is the ability to relax, focus, concentrate and use your imagination.
Can a person be hypnotized against their will? No, things such as willingness, relaxation and concentration are all factors in successful hypnosis.
Can a subject be made to perform something immoral? The hypnotized subjects act on their subconscious thoughts the same as they would on their conscious thoughts.
Can permanent hypnosis happen? It is impossible for a permanent hypnosis to happen.
Remember, you are in total control at all times
The hypnotist at the beginning of sessions with new clients, wants to be developing a  rapport with the listener.
Textbooks teaching medical hypnotherapy to help people with anxiety, or some behavior or addiction problems, spend a lot of time explaining ways to establish "rapport".
We won't do that here. To save time, just pretend to like us.
If you believe that the process of hypnosis is possible for you, and, that most people can be hypnotized, and that in addition, there is no risk of embarrassing or 'forced' behavior, then the whole experience is more likely to be positive .
The conscious mind will only accept, that which is congruent with already established ethics and morals.  The hypnotist is again, preparing the subject for hypnotism by focusing the conscious mind on sounds and encouraging a deepening of the trance state by use of such sounds.
Hey, do you think that I could be hypnotized?
Most people can be hypnotized, some are more susceptible, or are able to enter an altered state more easily, that's all.
"Entering hypnosis is a skill. One might almost say it is a talent to be developed.  

The ability to enter hypnosis, you can master with practice, and it is our purpose to practice together the development of this skill. In order for you to be hypnotised you must be able to relax while at the same time concentrating intently.

So we shall relax progressively step by step. You will find this experience very beneficial to your well being and you will feel better than you have felt in a long time. As I give you certain thoughts to think about concentrate this way.

For example, if I should say that your arms are becoming heavy and your hands are pressing down into your lap. Think to yourself that indeed, my arms are becoming heavy and my hands are indeed pressing down into my lap.

And as you do so, you will find that your arms and hands, actually do feel heavier just as is being suggested.

When I tell you to close your eyes, close your eyes and relax and concentrate on every word I'm saying."
This part of the explanation of hypnosis, is crossing over into both induction of the altered state of consciousness (hypnosis), and an encouraging of the 'receptibility' to suggestions.
This method of suggesting that the arms are becoming heavier, or some other physical response, can be a trigger to inducing the hypnotic state.  It is kind of asking the conscious mind to simply observe the process, whilst appealing directly to the subconscious.
Furthermore, it is facilitating a complete acceptance of the suggestions, by predicting the response that the listener, should think, accompanied by the sensation or feeling.   At this point the listener will be very receptive to the hypnotic process that is to follow.  Again, notice the repetitive word patterning.
Ohh, I so get it! My conscious mind often checks out whilst my subconscious makes me eat 5 donuts and a couple of ice-creams, or is it the other way round?
"We will be using a progressive muscle relaxation in this session; this means that you will be relaxing each part of the body, one step at a time.

There is nothing to fear with hypnosis. Hypnosis is pure psychology in action. So sit back, relax and let your subconscious be your guide.

You are in good hands. You may find that multiple sessions are required or you may be one of those very special people, who manage to get by with just a single session.

This is quite normal, as each individual is unique. Good luck with your goals, just remember, you have the ability to do and be whatever you want to do or be.

If you have a dream, work hard and make that dream a reality Nothing worthwhile is easy, if it was everyone could do it.
Now find a comfortable place to relax. If you wish to use headphones you may . You may also sit upright or recline, whichever is best for you.

Place yourself in a comfortable position in a chair, at your desk or table with a school book in front of you just as you are studying.

Put your left hand on your left leg and your right hand in a position of shielding your eyes from the sun or light or in some other comfortable position.

Now that you are comfortable in your chair, and have put aside all distractions and all possible interruption, let's begin…."
The demonstration of the preparatory stage of hypnosis combined with a very concise, positive and enticing explanation of what hypnosis is means that the listener will be already in a light trance state, or very receptive to entering into one.  I was having difficulties by the end of this explanation typing the words.  It is a good example of  superb preparation and confidence building by a very skilled guide.
What happened? I seem to have 'zoned out'. Did I miss anything?
We've reached the end of the introduction. I just want to add, everything here, I've learned from others, by reading and listening.
Credit goes to pioneers like Dr. Milton Erickson, John Grinder and Richard Bandler, and many hypnotists who have made their instructions and scripts publically available.
Sorry, I was trying to daydream but my mind kept wandering.
Further reading links on Hypnosis.  Further links to referenced publications on hypnotherapy.